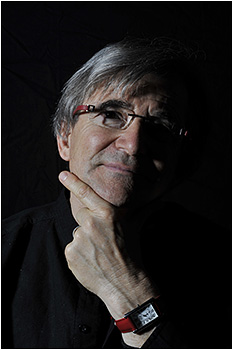 Born in Paris, Gaël Judic was, as early as his teen years, strongly influenced by Henri Cartier Bresson who inspired his first black and white analog photographs of street scenes that were published in the local paper. His humanistic sensitivity took him to Africa to do a series of shots on the Bassari People's rites of passage rituals as well as a series of children's portraits expressing the profound humanity in these youngsters' faces. This opus "August in Africa" became a book. "Tamed portrait of a Savage" was to become the vibrant photographic homage to his muse and companion Evelyne.
Attending the Nikon School of Paris allowed him to perfect his HD photography technique. A private pilot, Judic has taken several aerial shots of the Banc d'Arguin, one of which was published in Artension magazine. Art critic Francis Parent wrote an artistic analysis about it.
Today, he is one of the first photographers to present "Images that speak", a new concept in the discovery and comprehension of contemporary art. The chemistry of artistic intuition and poetic emotion is leading him from traditional figurative representation towards a more symbolic and spiritual expression, following an elevating path, or what Hegel used to call: "the artistic beauty". And so, from exhibition to exhibition, the artist brings his sometimes-dreamlike vision of the human condition.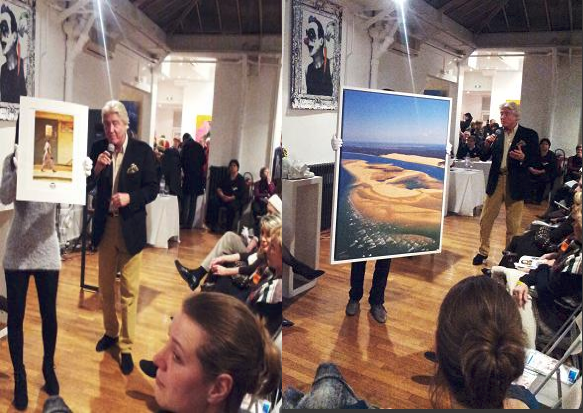 Auction : "Banc d'Arguin" et "La Porteuse d'eau"
par Maître Cornette de St Cyr, à l'Atelier Richelieu
(PARIS novembre 2012)

Auction "Cap Ferret" - Paris Drouot (fév. 2015)

Auction - "Evasion" - ROSSINI PARIS sept.2015)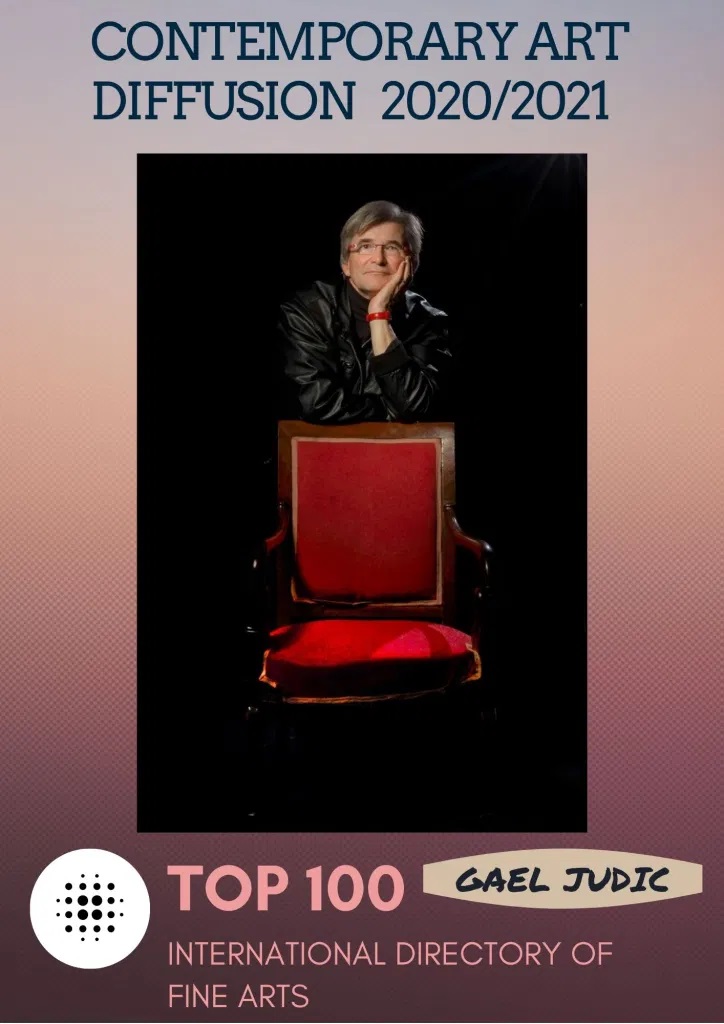 ANNUAIRE INTERNATIONAL DES BEAUX ARTS 2020-2021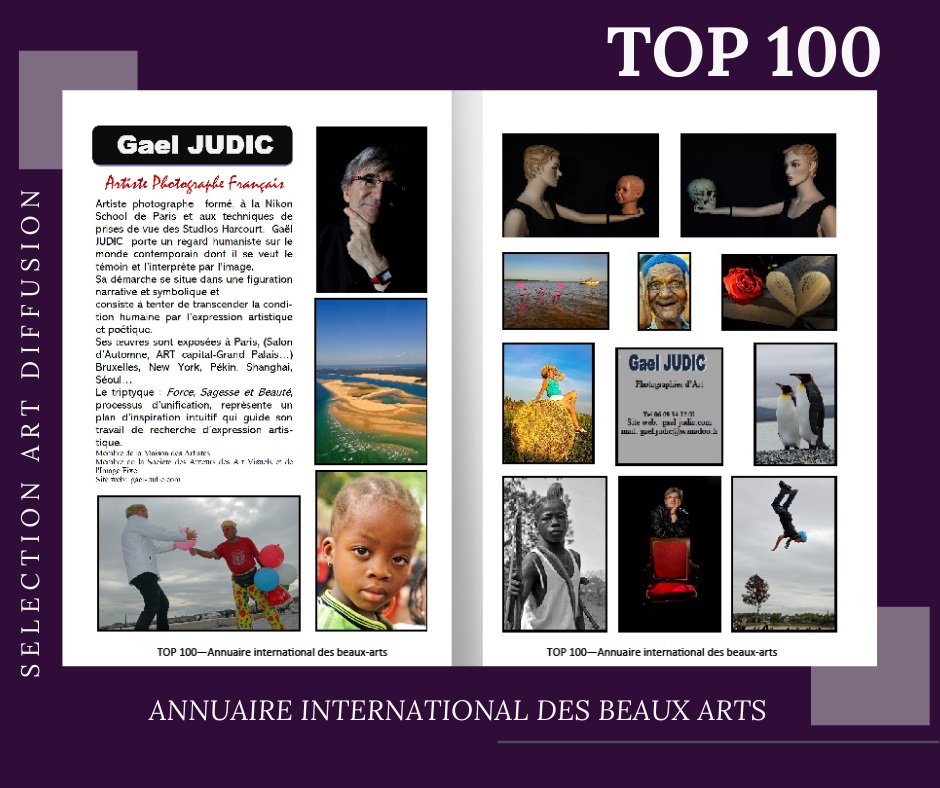 ANNUAIRE INTERNATIONAL DES BEAUX ARTS septembre 2020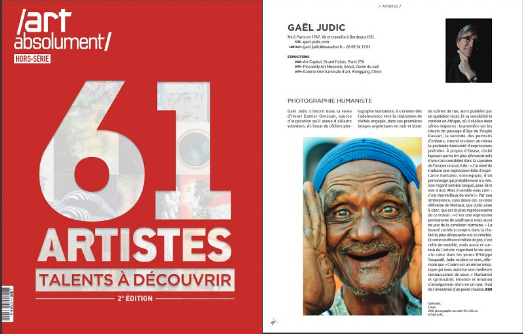 "Extase" dans le Hors série de la revue ART Absolument mars 2020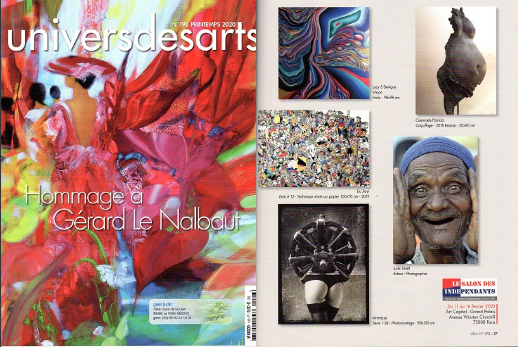 P"EXTASE" dans la revue Univers des Arts N° 198 Printemps 2020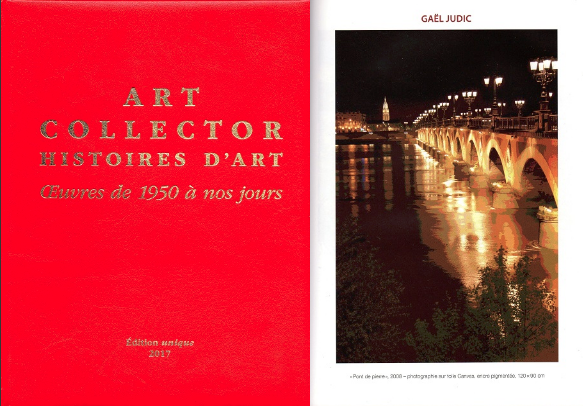 "Pont de pierre" in the Book ART collection-Histoire d'Art,
WHO'S WHO IN INTERNATIONAL ART 2017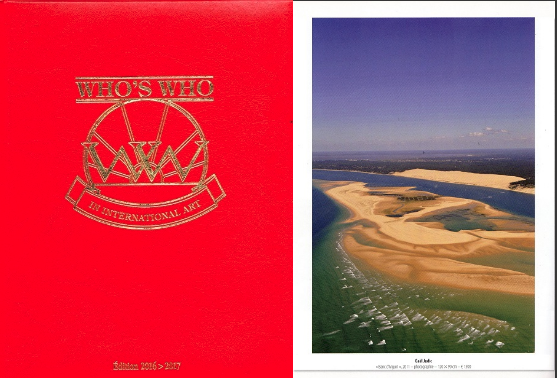 "Banc d'Arguin" in the
WHOS' WHO INTERNATIONAL ART 2016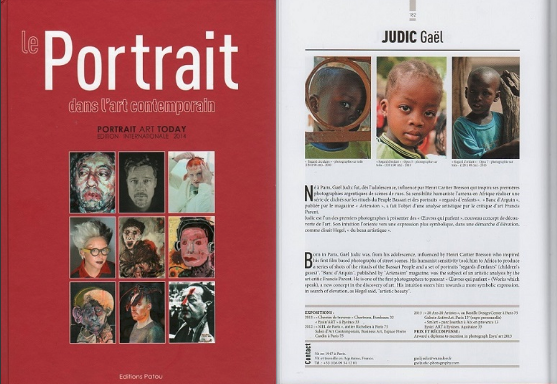 "Portraits Art Today"
éditions Patou, available in Book Stores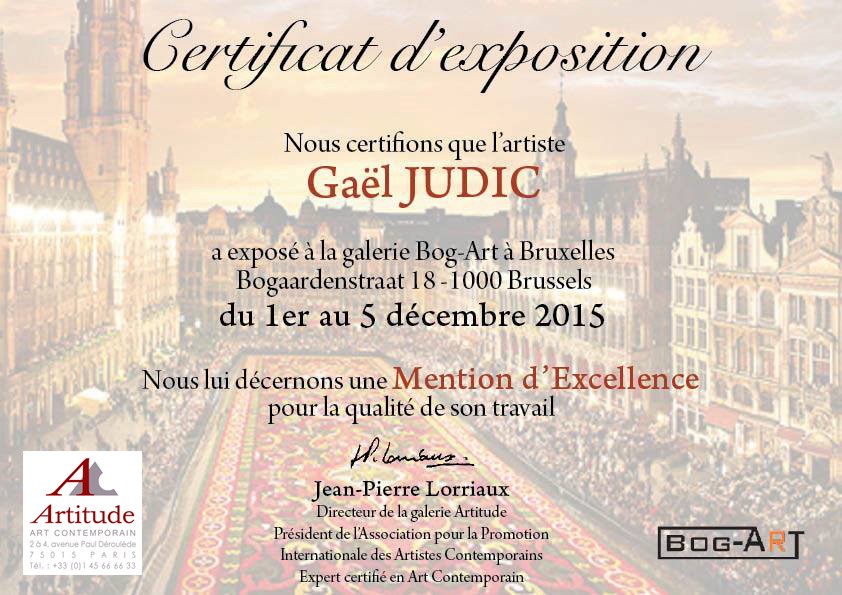 Mention d' EXCELLENCE à BRUXELLES, Galerie Bog-Art 2015